CIAM-Seminar: Bauen Sie zukunftsweisende CIAM & IAM Konzepte auf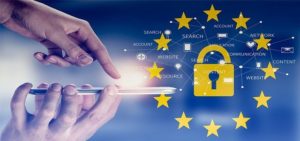 Customer Identity and Access Management (CIAM) ist eine neue Disziplin in der Software-Domäne des Identity and Acccess Management (IAM). Insbesondere im B2B und Partner-Portal-Bereich bieten CIAM interessante Lösungsansätze für z. B. Singline Sign On oder Verwaltung von Multi-Identitäten. Unser CIAM-Seminar beschäftigt sich mit den CIAM-Grundlagen, den typischen CIAM-Anwendungsfällen, die Durchführung einer CIAM-Auswahl sowie der erfolgreichen Einführung und CIAM-Integration. Das Seminar ist eine ideale Vorbereitung für die Planung und Durchführung eines CIAM / IAM Projekts.
Inhalte des CIAM-Seminars:
CIAM Grundlagen
CIAM Standards und IAM Funktionsweisen
DSGVO-Grundlagen
Consent Management
CIAM Use Cases
CIAM Marktüberblick
CIAM Auswahl und Einführung
Praxis-Workshops: CIAM-Tools in der Praxis
CIAM Architektur Management
Termine:
Individueller Termin: Dieses Seminar kann jederzeit als individuelles Online- oder Inhouse-Seminar auf Anfrage gebucht werden (Online Seminare werden über Microsoft Teams veranstaltet)
Seminarpauschale:
690 € zzgl. USt. je Teilnehmer
(ab 2 Teilnehmern 10% Rabatt) 
Teilnehmer:
maximal 5
Umfang:
 Seminarmaterialien, Verpflegung sowie Getränke sind inklusive
Abschluss:
Digitale Teilnahmebescheinigung
 (inklusive PDF Teilnahmebescheinigung und Digital Badge)
Anmeldung:
Haben wir Ihr Interesse geweckt? Senden Sie uns einfach unverbindlich eine Anfrage über unser Online-Formular. Wir beraten Sie gerne.