Elektronische Beschaffung in einer digitalen Welt
Die Digitalisierung ist eine große Chance für den Einkauf. So können Sie die Geschäftsprozesse im Einkauf durch eine digitale Vertragsverwaltung verschlanken, Informationen in Echtzeit nutzen, ein weltweites Risiko-Frühwarnsystem in Echtzeit einführen, eine digitale Plattform für die gemeinsame Produktentwicklung mit Lieferanten aufbauen. Sie sehen Einkauf 4.0 lohnt sich, endlich kann der Einkauf, die ihm zugedachte Rolle in der Produktentwicklung übernehmen, weg vom Kostendämpfer hinzu zum Innovator und Umsatzerbringer. Hören Sie auch immer wieder die Schlagworte Einkauf 4.0, Digitaler Einkauf, Beschaffung 4.0, e-Procurement, e-Invoicing?
Wenn Sie denken, dass Einkauf 4.0 nicht nur ein Hype sondern Realität ist. Sind Sie bei unserem E-Procurement Seminar genau richtig.Experten sagen, die digitale Transformation im Einkauf ist nicht aufzuhalten.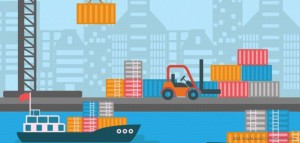 Das E-Procurement-Seminar richtet sich an alle Leiter und leitende Mitarbeiter aus dem operativen, strategischen und technischen Einkauf, die für den digitalen Einkauf verantwortlich sind. Sowie Experten für digitalen Einkauf, Senior und Junior Einkäufer, Projekt und Prozess Manager Einkauf, Material Group Manager, Head of Procurement, Chief of Procurement, Category Manager. Außerdem werden branchenübergreifend Abteilungs-, Bereichs-, Gruppen-, Projekt- und Teamleiter aus den Bereichen Einkauf und IT angesprochen. Weiterhin werden Geschäftsführer und Mitglieder des Vorstands angesprochen die den Einkauf 4.0 in ihrem Unternehmen vorantreiben wollen.
Inhalte des E-Procurement-Seminars:
Einführung E-Procurement & Procure2Pay
E-Invoicing
E-Procurement-Lösungen
Elektronische Kataloge
Elektronisches Order Management
Product Information Management (PIM)
Lieferantenmanagement
EDI
Planung und Einführung einer E-Procurement-Lösung
Termine:
Donnerstag, 28.10.2021 von 10-17 Uhr (Online Seminar)
Donnerstag, 25.11.2021 von 10-17 Uhr (Online Seminar)
Donnerstag, 23.12.2021 von 10-17 Uhr (Online Seminar)
Individueller Termin: Dieses Seminar kann jederzeit als individuelles Online- oder Inhouse-Seminar auf Anfrage gebucht werden  (Online Seminare werden über Microsoft Teams veranstaltet)
Weitere Seminarorte für das E-Procurement-Seminar: Hamburg, Düsseldorf, Berlin, Wien, Luxemburg und Zürich
Seminarpauschale: 690,00 € zzgl. USt. je Teilnehmer (ab 2 Teilnehmern 10% Rabatt)   
Teilnehmer: maximal 5
Umfang: Seminarmaterialien, Verpflegung sowie Getränke sind inklusive
Abschluss: Teilnahmebescheinigung
Anmeldung:
Anmeldung zum E-Procurement-Seminar
Darüner hinaus bieten wir ab sofort auch Seminare und Workshops zu folgenden Themen an:
SAP Ariba Seminar / SAP Ariba Schulung
coupa Seminar / coupa Schulung
eVergabe Seminar / eVergabe Schulung
Haben wir Ihr Interesse geweckt? Senden Sie uns einfach unverbindlich eine Anfrage über unser Online-Formular. Wir beraten Sie gerne.